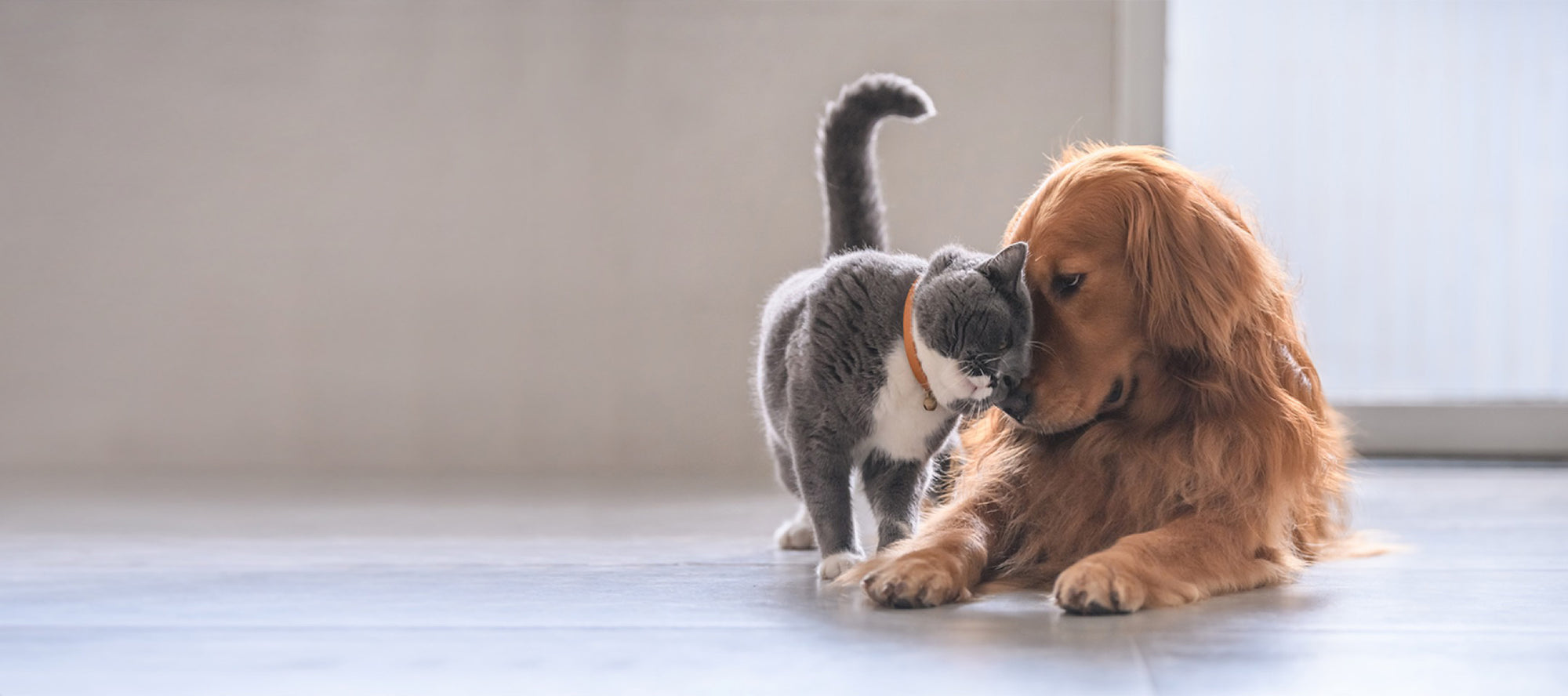 Support your best friend like they've always supported you
Premium Pet Supplements
Help your pet stay active, healthy, and happy with premium, vet-approved pet supplements
Made in the USA  •  Backed by Science  •  Satisfaction 100% Guaranteed
Fish Oils for Cats & Dogs
Relieve allergies, support skin & coat health, and more.
Wild-caught, sourced from Alaska and Iceland.
I have two 10-year-old cats, one has arthritis in both hips and was no longer able to jump on the bed or sofa. After 2 weeks, he is jumping and running, acting like a kitten! 
4lb Lily tore her ACL. Surgery was out of the question... Over two months now giving her half a dropper a day... and she is well on her way to living a better life and even plays again...
I've been having trouble getting our dog to take glucosamine in tablet form or chewables... I mix some of this into her food and she gobbles it down. She had been walking with a slight limp, especially in the morning - but she's showing no sign of it any more and has great mobility. Thanks!
Lyo's Story
Just look at that little face. Wouldn't you do anything for it?
This is Lyo: the sweet, fluffy reason Paramount Pet Health exists. A few years ago, Lyo started limping. He lost interest in catching his favorite playmate (the ever-elusive red laser dot). And he stopped jumping up on the windowsill to keep an eye on the neighborhood.
I knew something was wrong…
The Paramount Difference
Why choose Paramount Pet Health products over other pet supplement brands? A few reasons:
All of our supplements are manufactured right here in the USA and undergo rigorous quality control and testing (including taste-testing!) before they get to you.
We formulate using only potent, pure, & proven ingredients. You'll never find any fillers or additives in our products.
Your purchase is protected by our 100% money-back guarantee.
Plus, we always want to see pictures of your pets. 😍