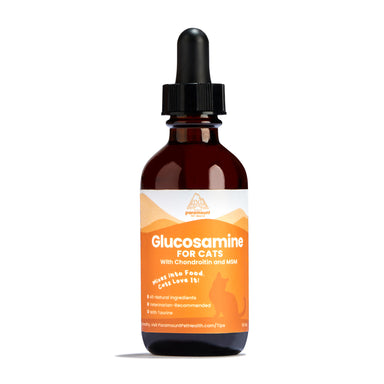 Paramount Pet Health Liquid Glucosamine for Cats contains 260 mg Glucosamine to soothe joint inflammation and help relieve soreness from aging and arthritis.
That's 62% more glucosamine than other brands!
Our cat glucosamine supplement also includes 50 mg of Chondroitin, 120 mg of MSM, and 100 mg per 2 mL of Taurine (an essential amino acid for felines).
Liquid Glucosamine for Cats mixes easily with food, which means that no matter how crafty your furry friend is, they won't be able to wiggle out of taking this supplement. The liquid formula also provides superior absorption compared to pills, chewables, and powders.
View Details