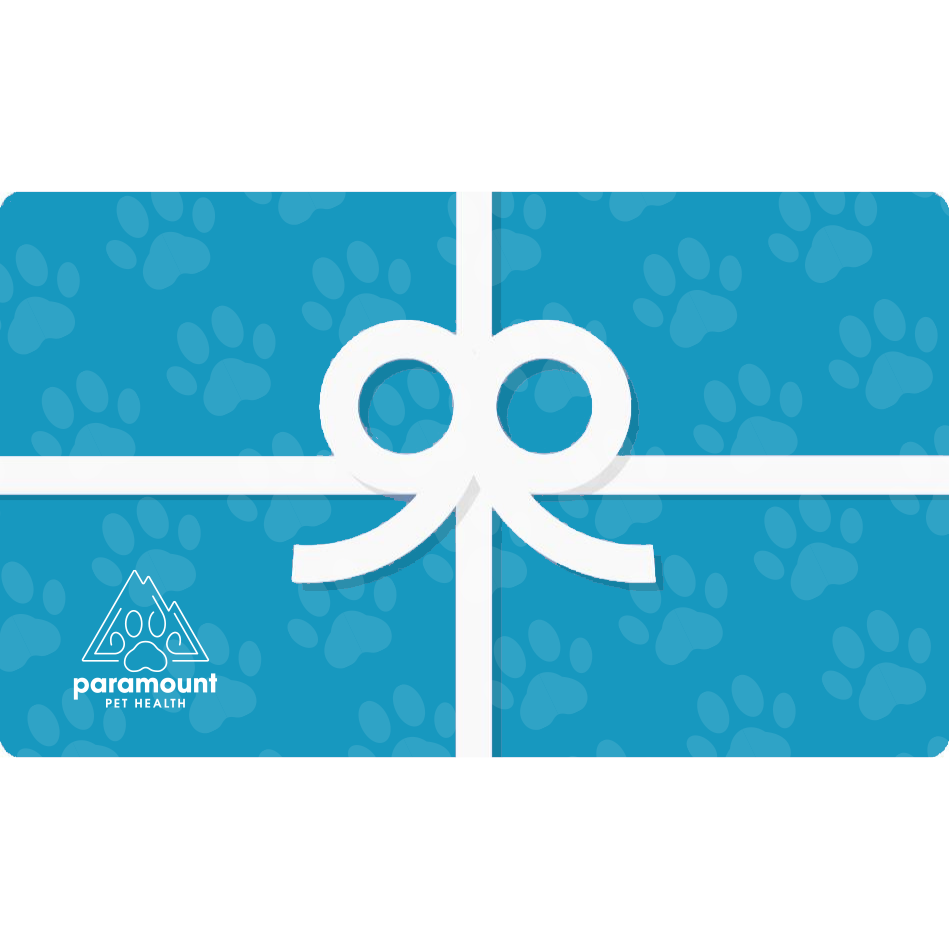 Buy a Paramount Pet Health Gift Card
for someone you really, really like!
You must like us a lot. And it's mutual.
There's no better feeling than when our customers come back and tell us how much our supplements have helped their pets.💕
Wait, no, there IS an even better feeling. It's when our customers love us so much, they want to share Paramount Pet Health with their friends. So if that's what you're here to do, can we be the first to say: Gosh, you're awesome! Thank you for trusting us with not just your fur family, but your human friends and family, too.
Card Me ↑
Give the gift of Paramount Pet Health
Choose from digital gift cards in convenient, universally useful amounts of $25, $50, or (for that special someone and their animal menagerie) $100.
Your gift will be delivered via email directly to you the instant you purchase, so you can forward it to your recipient whenever you'd like! (Or keep it for yourself. We won't tell. Hey, is this what they mean by #selfcare?)
And don't worry, we made sure to include both a dog AND a cat on the gift card image. So no matter which side of the eternal battle you fight for, we've got you (and your gift recipient) covered.
Get Gifty With It ↑
FAQs
When will the gift card expire?
You (or your gift recipient) will have a full year from the date of your gift card purchase to redeem the card. That's plenty of time to use it!
Can a gift card be used more than once?
Yes. As long as there's a balance remaining on the card (even if it's just a few cents), it can be used just like regular ol' money
Can a gift card be used to pay for shipping and taxes?
Yes indeed! Gift cards are applied to the final order total, which includes shipping and taxes.
Can a gift card be used to buy a gift card?
No, you can't use a gift card to buy another gift card. That's like wishing for more wishes. It's just not done.